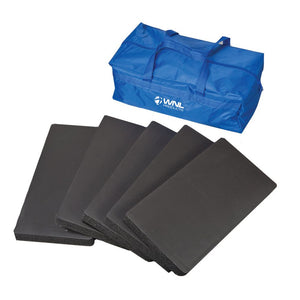 WNL Kneeling Pads with Carry Bag -5pk
Pack of 5 kneeling pads allowing for more comfortable practice of CPR compressions and rescue breaths with less strain on the knees and back.
Made of 1" thick closed-cell Nitrile blend foam, minimal water absorption.
Comes 5 to a pack in a convenient, durable, black nylon carrying case with a built-in handle.