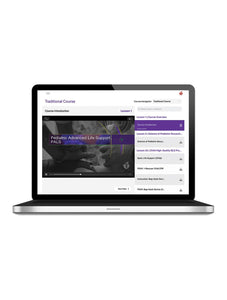 2020 AHA PALS Course Digital Video
Digital version of the PALS Course Videos, including the required video segments for the classroom-based (Instructor-led) PALS Provider Course and the classroom-based PALS Update Course
PALS Course Digital Videos include the required video segments for the classroom-based (Instructor-led) PALS Provider Course and the classroom-based PALS Update Course. The digital format is an alternative option to DVDs/DVD players.
Updated to reflect new science in the 2020 American Heart Association Guidelines for CPR & ECC
Videos can be streamed online with an internet connection or downloaded on up to 3 devices
The digital format of the PALS Couse Video features the same content as the PALS DVD
This product is to be used by PALS Instructors to teach the PALS Course and the classroom-based update course.
Please note:

 

the Heartcode® PALS blended-learning course does not require any in-person videos; no Heartcode® PALS videos are included.
Please note:

 

When downloaded for offline viewing, each module/session will download individually and must be played separately.